For all our Latest News (Stop Press) please click here
Click on icon to access our Facebook page
Facebook Live Broadcasts:
Sundays at 10.30am & Thursdays at 8.00pm
We are a community that meets in Gillingham town centre and seeks to share the love of God to everyone, both practically and spiritually. In this we seek to share the saving unconditional love that Jesus Christ has on offer to us all. We are also open to the guidance and workings of the Holy Spirit within and through us. Our community has people of all ages, from babes in arms to those over 90.
We restarted our Sunday Morning services from our church building on the 13th September 2020.
Capacity will be limited and everyone attending will have to comply with the latest government regulations and guidelines. We will also be Live Streaming the services, via Facebook Live.
Please see our safety videos below, before you come.
------------------------
We are also working to try and get our Children's Church, Bible Class and Brigades groups back using our building. There are a number of issues still to be resolved. Hopefully we will be able to provide something later in the year.
If you have any questions please contact the church office or our minister Rev Stephen Greasley.
------------------------
The videos below give some Important Safety information regarding a return to having Sunday Morning Services in our church building.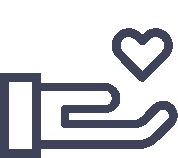 Verse of the day