This is @ 10.30AM
and is our MAIN SERVICE of the day
Come join us!
We don't bite, promise!!
EVERYONE WELCOME
Watch here for Evening Services in 2020
​
The new frontage of the building and our renovated Worship Area are now completed and fully open. If you want to see some pictures of the work please select
SUNDAY 22 DECEMBER
10.30am Children's Christmas Service
​
6.30pm Carol Service
​
All Welcome
Refreshments are available
after both of these services
​
WEDNESDAY 25 DECEMBER
10am Christmas Day Celebration
We are a community that meets in Gillingham town centre and seeks to share the love of God to everyone, both practically and spiritually. In this we seek to share the saving unconditional love that Jesus Christ has on offer to us all. We are also open to the guidance and workings of the Holy Spirit within and through us. Our community has people of all ages, from babes in arms to those over 90.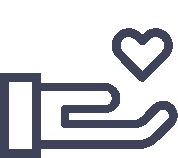 Verse of the day