Click here to access our Facebook page >>>
This is @ 10.30AM
and is our MAIN SERVICE of the day
Come join us!
We don't bite, promise!!
EVERYONE WELCOME
Lent Studies on
THE FALL OF MAN
Genesis 2 & 3
starting
Sunday 16th February
5.30pm
in the Lighthouse
(tea served from 5pm)
​
We are a community that meets in Gillingham town centre and seeks to share the love of God to everyone, both practically and spiritually. In this we seek to share the saving unconditional love that Jesus Christ has on offer to us all. We are also open to the guidance and workings of the Holy Spirit within and through us. Our community has people of all ages, from babes in arms to those over 90.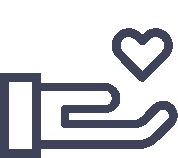 Verse of the day