URGENT NEWS
Due to the Coronavirus outbreak all activities at GBC have been suspended and the building is closed until further notice. This is under direction of the UK government.
During the period of the closure we are providing some extra information on some separate pages. This includes:
Bible readings

Devotional talks

Items for children including some Bernard the Bear stories

Words of encouragement & hope

Latest News
To access all this information and more please click on the button below or use the menu at the top of the page.
We are a community that meets in Gillingham town centre and seeks to share the love of God to everyone, both practically and spiritually. In this we seek to share the saving unconditional love that Jesus Christ has on offer to us all. We are also open to the guidance and workings of the Holy Spirit within and through us. Our community has people of all ages, from babes in arms to those over 90.
This is @ 10.30AM
and is our MAIN SERVICE of the day
Come join us!
We don't bite, promise!!
EVERYONE WELCOME
Signing, using British Sign Language, for those that have hearing difficulties, is also part of our Sunday morning services
Prayer Ministry is also available after most Sunday morning services.
Normally on Sunday Mornings an Audio Recording of the Sermon / Talk is made. If you would like to listen please click here.
Sunday Services are currently suspended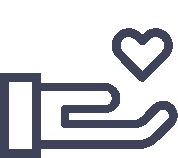 Verse of the day