For all our Latest News (Stop Press) please click here
Click on icon to access our Facebook page
Facebook Live Broadcasts:
Sundays at 10.30am & Thursdays at 8.00pm
We are a community that meets in Gillingham town centre and seeks to share the love of God to everyone, both practically and spiritually. In this we seek to share the saving unconditional love that Jesus Christ has on offer to us all. We are also open to the guidance and workings of the Holy Spirit within and through us. Our community has people of all ages, from babes in arms to those over 90.
Our Sunday Morning Services restart in our church building on the
6th December 2020
(2nd Sunday in Advent)
Communion is normally on the 2nd Sunday in the month
The service is also
'Live Streamed' via Facebook Live
Due to the ongoing Coronavirus restrictions space is limited and health and safety measures have been put in place.
Click here for further details
The 'lockdown' in England finishes on Wednesday 2nd December 2020. Up to then various restrictions are in place including us not being able to have a worshiping congregation.
We can still live stream from church though.
------------------------
Children's Church, Bible Class and Brigades groups are still unable use our premises due to various government regulations and particular health and safety issues. Online resources for all these groups are being provided via Facebook and other methods. If you have any questions please contact the church office or our minister Rev Stephen Greasley.
------------------------
Please click on the 'Virtual Church' button below for some extra resources that may be of help during the Covid-!9 pandemic.
------------------------
Select the 'Live Streaming Videos' page for links to our GBC Kent YouTube Channel and videos of all of our Facebook Live broadcasts. There are over 70 videos available to watch now.
------------------------
Our 'GIVING' page has been updated with some important information please click here for details.
------------------------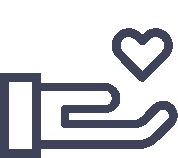 Verse of the day